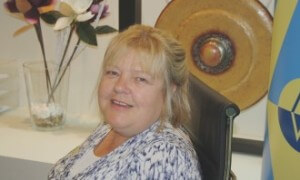 JANET GIGL – BUSINESS DEVELOPMENT MANAGER
Janet arrived in Australia from the UK in 1981 where she began her professional career with the ANZ bank – initially as a bank teller, and quickly worked her way up to the role of ledger examiner. Janet remained with ANZ Bank until the arrival of their first child.
A strong family unit, Albert & Janet have always made a great team together, so it was a natural progression to go into business together when MW Partners was formed.
Working closely with Albert, Janet is integral behind the scenes co-ordinating events and seminars as the company grows interstate.
Janet & Albert are very proud of their two children, who are succeeding in their own professional careers. They live in the Docklands and enjoy entertaining and travelling in their spare time.
Janet is of German and Welsh descent and speaks (kinder-deutsche) German