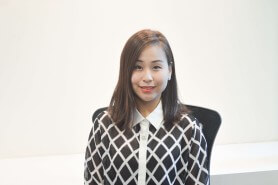 STEPHANIE ZHU – TAX ACCOUNTANT
Stephanie moved to Melbourne from Shanghai in 2008 after completing her Bachelors in Business Management.  She continued her study here at Monash University, graduating with a Masters in Accounting.
Stephanie joined MW Partners in November, 2015, as a Tax Accountant with 4 years' experience in Tax Accounting. She also completed her CPA qualification recently and is now ready to further develop her experiences within the dental industry.
Outside of work she enjoys crafting, online shopping, travelling, and playing with her cat, Potato