MYOB & Single Touch Payroll
A terrific afternoon with Eugene Mitnovetski from MYOB, when he visited Jon & Allison at our Queensland Office this afternoon.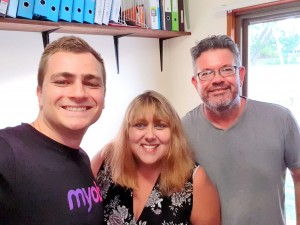 Great to have such wonderful partner support, as we continue to assist clients with the changeover to Single Touch Payroll. If you have any questions regarding Single Touch Payroll, please contact our office at anytime.

If you are a Queensland Dentist - we are holding a FREE Single Touch Payroll & Dental Marketing seminar on the 23rd of May 2019 which promises to be a great event.
Click here for seminar details & bookings


We look forward to your next visit to the coast Eugene!